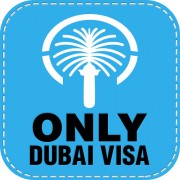 Only Dubai Visa App is now available to install for free at the Google Play Store.
Dubai, United Arab Emirates, February 17, 2016 (Newswire.com) - The exclusive Dubai Visa App from OnlyDubaiVisa.com is now available on Google Store to assist in getting hassle- free Visa assistance for travelers on the go. The Application supports all the smart phones and tablets and can be downloaded from Google Store. The App also assists in efficient trip planning and helps the user to research the visa services in the UAE.
Only Dubai Visa, the specialist company providing comprehensive Dubai visa processing services, has mainly developed this App to offer customers the added ease of planning their trip to Dubai. Users can now get quick online Dubai Visa assistance, search for the various places to travel across the UAE and the globe. It also offers insider tips and customer reviews to help them make informed decisions. High quality images can also be downloaded, along with their detailed information.
"The Application is another step towards enabling the customers with smart travel solutions. The Application is packed with user- friendly, powerful features to help them in saving their precious time. Based on the overwhelming number of downloads since its launch last month, we are looking forward to get more bookings in lesser time", commented the spokesperson of Only Dubai Visa.
The Application provides Dubai visa packages across all price ranges, including single entry and multiple entry visas. It contains detailed info on different types of visas, such as 14-day, 30-day, and 90-day visas, along with their requirements thus, helping users to choose right visa for their Dubai visit. The App also offers the Holiday Package Visa that allows the user to save more on both Dubai visa and holidays. For more information on visa processing, documentation and latest updates on visa, download the app now
About Only Dubai Visa Only Dubai Visa is one of the well-known and preferred names in the industry for all types of Dubai visa services, including single entry and multiple entry visas. It has an innovative team of visa consultants to provide efficient visa and travel guidance to both business and leisure travelers. With up to date information on all kinds of revisions reflected in the Dubai visa rules and immigration laws, they claim to maintain utmost transparency and integrity all throughout the process, assuring clients of the approval and on-time delivery of Dubai visa.
Share: